Who is your local expert?
Who is your local expert?
Think of your local travel expert as a friend who lives and works in the country you want to visit.
They know the place inside out - saving you hours of research - and can plan and book a trip that's 100% tailored to your wishes, and supports local businesses too.
They have excellent relationships with transport companies, hotels, and activity providers - ready to score the best deal for you!
Read more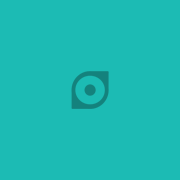 Hello. I'm Kadir M., your local expert for Turkey
Hello. I'm Kadir M., your local expert for Turkey
I am passionate about sharing the beauty and culture of Turkey with others, and I have spent much of my career working as a tour guide and travel planner. I am well-versed in the history and customs of Turkey, and I am always happy to share my knowledge with others.
Turkey is a hidden gem, and I am excited to help others discover its rich history, stunning landscapes, and delicious cuisine. Whether you are interested in ancient ruins, beautiful beaches, or bustling cities, Turkey has something for everyone.
Our tour company is based in Cappadocia and we specialize on trips combining Cappadocia with other parts of the country including Istanbul, Ephesus, Pamukkale and many more.
Kadir M.'s favourite trips
4 days / 1050 USD
Sensational landscapes of Cappadocia
3 different modes of transportation to explore Cappadocia - by hot air balloon, on the back of a camel as well as on an ATV quad. Why choose if you can have it all? Four days filled with fun and adventure in the volcanic valleys around Cappadocia make an unforgettable trip.